.: Welcome to Amateur Radio Station- W7VO
A huge "Thank You" to members of the ARRL Northwestern Division!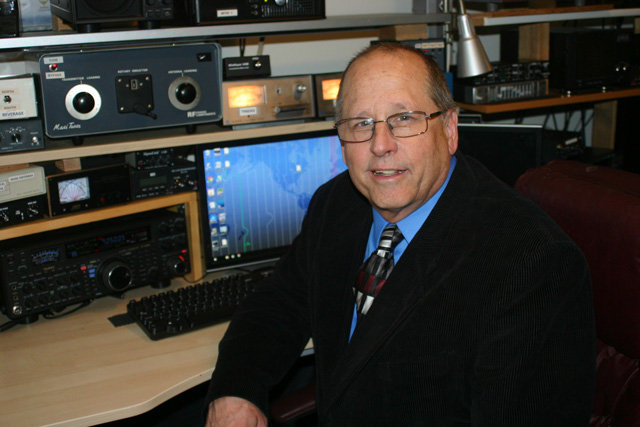 The 2018 ARRL Board elections are officially over, and with your unwavering support the League is now on track towards better communications and transparency, while moving ahead to fullfill its mission: To advance the art, science, and enjoyment of Amateur Radio.
I want to start by thanking the members of the Northwestern Division for placing their trust in me for the next three years as your new Director. Your vote to strengthen your voice will be heard all the way to the hallowed halls of Newington! I am grateful beyond measure, and will work diligently for all of you.
This is a responsibility I do not take lightly. I will endeavor to represent you with the utmost transparency, and will work hard to earn, and retain, your trust.
I would also like to take this opportunity to thank our current ARRL team, Northwestern Director Jim Pace, K7CEX, and Vice Director Bonnie Altus, AB7ZQ, for their leadership and dedication to our Division, and the League.
Now the real work begins. I want to hear your ideas to make the League work better for us, and my door will always be open.
---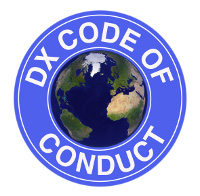 We adhere to the standards of the DX Code of Conduct. Click on the icon or text for more information!
W7VO is located about 25 miles (40 km) NNW of Portland, Oregon, USA, on about 2 rural acres (0.8 hectares) about half-way between the towns of Scappoose and St. Helens, in the small berg of Warren. (Our mailing address is Scappoose, so we use that for our station location.) Since we are in an unincorporated area there are no antenna or operating restrictions to worry about here!
For those that are wondering, "Scappoose" is an old American Indian term for "gravelly plain". It is pronounced like "papoose", the old American Indian child carrier.
The station is equipped with three operating positions plus a lab bench, and is primarily used for HF contesting efforts. We currently have two towers up, with a variety of HF antennas.
We have also used the callsigns of AA7CR and W7RM, the former being a club call for the Columbia River DX Club, and the latter a club callsign for the Willamette Valley DX Club.
We also made about 1,100 contacts operating as W1AW/7, as part of the ARRL Centennial celebration.
Mentoring new contesters is a BIG part of what we do here, the final score is a secondary consideration. Mainstay operators include Daryl, W7GYM, Ian, K5ZM, Dave, W7CAR, Steve, W7XQ, Bob, W7CO, and Jim, K5IRT. Several of them got hooked on contesting here!
nt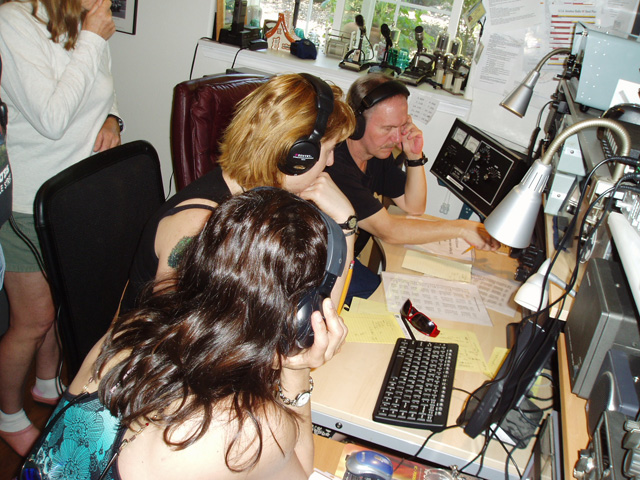 ennas.